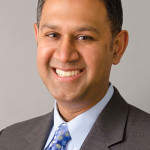 Retinal Disease & Vitreoretinal Surgery
Dr. Bhatti formed Retina Macula Consultants of California after previously being on the faculty of the USC Keck School of Medicine / Doheny Eye Institute. His mission is to provide outstanding medical and surgical care in a personalized, compassionate manner, while educating the patient about their condition. His goal is to treat each patient the way we would want our family to be treated.
In 2014, Dr. Bhatti again has the honor of being recognized as one of the "Top Doctors" in Los Angeles by Pasadena Magazine. This is a survey of doctors voting on their peers.
Dr. Bhatti was born in Youngstown, OH and completed his undergraduate studies at Miami University in Oxford, OH before going on to complete his medical school training at the Medical College of Ohio. During medical school he was the recipient of an Intramural Research Training Award from the National Institutes of Health in Bethesda, MD, where he spent one year completing research at the National Eye Institute.
He then completed his internship and residency in Michigan at the Henry Ford Hospital where he was selected as Chief Resident and was awarded the prestigious Barsky Award for his retina research. Dr. Bhatti then was offered a position at the world renowned Doheny Eye Institute at the USC Keck School of Medicine. While at USC/Doheny, he was awarded the first ever De Juan Fellowship Award for his research on sutureless small gauge vitreo-retinal surgery. In addition, he was also the sole recipient of the Retina Fellows Forum Research Award Winner awarded to one retina specialist his year from amongst all his peers in the country.
At the conclusion of his training he was asked by the Doheny Eye Institute to join their faculty. During his time on the faculty, he specialized in all aspects of retina care including complex surgical and medical retina problems. In addition to his practice he was the director of a regional Doheny Office and was intimately involved in resident and retina fellow education. Some of the doctors that trained under Dr. Bhatti practice in the greater Los Angeles area and others have gone on to join the faculty of prestigious universities.
Dr. Bhatti has a special interest in macular degeneration, diabetic retinopathy, retinal vascular disease, macular puckers, macular holes, retinal detachments along with all other retina medical and surgical problems.
Dr. Bhatti has published articles in medical journals including the America Journal of Ophthalmology, Clinical Ophthalmology and the British Journal of Ophthalmology. He has been invited to present at multiple conferences including the American Society of Retinal Specialists and the Association of Research for Vision and Ophthalmology. He has participated in many national clinical trails involving new treatments for macular degeneration, diabetic retinopathy, retinal vein occlusions and other retinal disorders including the artificial retinal prosthesis.
Dr. Bhatti is board-certified by the American Board of Ophthalmology and a member of the American Society of Retina Specialists and the American Academy of Ophthalmology.
Dr. Bhatti, his wife and three children live in Pasadena. He enjoys spending time with his family, photography, playing sports with his children and friends, and is a dedicated Pittsburgh Steelers fan.

Refractive & Cataract Surgeon
Dr. Shultz is a fellowship trained, board certified refractive surgeon, expert in the most advanced techniques of vision correction surgery. Having graduated with Provost Honors from the University of California San Diego, Dr. Shultz went on to receive his doctor of medicine degree with Alpha Omega Alpha Honors from New York Medical College. Completing his internship at UCLA, Dr. Shultz began his residency in ophthalmology at the University of California, Irvine where he was also honored as Chief Resident. Finally, Dr. Shultz completed fellowship in Refractive Surgery at the world-renowned Instituto Zaldivar in Argentina as well as a fellowship in Oculoplastic Surgery at Miami, Florida under David Tenzel, M.D.
Dr. Shultz regularly conducts clinical studies as well as FDA-regulated investigations on the latest innovations in the field including: PermaVision, Custom Cornea and Wavefront LASIK, Hyperopic LASIK, Multifocal Cataract Surgery, Wavefront Cataract Surgery, Intacs, and the Verisysw Phakic IOL.
He has vast experience in Cosmetic Eyelid Surgery performing Radio Frequency Blepharoplasty, BoTox and artificial fillers to achieve optimum results.
A Fellow of the American Academy of Ophthalmology, the American Society of Cataract and Refractive Surgery and the International Society of Refractive Surgery, Dr. Shultz has committed himself to teaching the most recent advances to ophthalmologists and optometrists nationwide. He has received many honors for presenting his results and techniques at major conferences around the world.
Having undergone LASIK himself, Dr. Shultz is uniquely qualified to counsel his patients from both their perspective and that of an accomplished surgeon.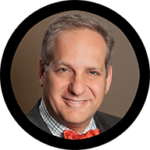 Oculofacial & Reconstructive Surgery
Dr. Michael A. Burnstine earned his MD from the Harvard Medical School. He completed an internship in Medicine at Massachusetts General Hospital followed by his ophthalmology residency at the W.K. Kellogg Eye Center at the University of Michigan in Ann Arbor. There, he served as chief resident in Ophthalmology. He received his fellowship training in oculofacial surgery at the University of Illinois at Chicago Eye and Ear Infirmary and Michael Reese Hospital with Allen M. Putterman, M.D. Dr. Burnstine is a Fellow of the American Society of Ophthalmic Plastic and Reconstructive Surgery (ASOPRS). He is the recipient of the Merrill Reeh Pathology Award and Marvin Quickert Thesis Award from ASOPRS as well as the Honor Award from the American Academy of Ophthalmology.
Dr. Burnstine began his career at the Doheny Eye Institute at the Keck School of Medicine in 1997 as the Chief of Ophthalmic Plastic and Reconstructive Surgery. He left Doheny in 2003 and joined Dr. Steven C. Dresner and co-founded Eyesthetica in 2004. In 2015, he was recruited back to join the USC Gayle and Edward Roski Eye Institute faculty. There, he serves as Clinical Professor and is the Director of the ASOPRS Oculofacial Plastic Surgery Fellowship at USC and teaches the USC ophthalmology residents the finer points of oculofacial surgery. He is also an Associate Preceptor for the ASOPRS Oculofacial and Cosmetic Surgery fellowship at Eyesthetica. Dr. Burnstine has published extensively in peer reviewed medical journals as well as written many book chapters. Currently, he is editing a book on Ophthalmic Plastic Surgery of the Upper Face: Eyelid Ptosis, Dermatochalasis, and Eyebrow Ptosis. He lectures nationally and internationally on many topics related to oculofacial surgery.
In his time off, Dr. Burnstine enjoys his marriage to singer and songwriter Diana Lorden and spending time with their two children, Adam and Zachary.
Dr. Burnstine is available for patient consultations in Eyesthetica's Pasadena, Valencia, and Downtown Los Angeles offices.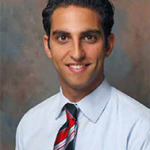 Oculofacial & Reconstructive Surgery
Dr. David B. Samimi earned his M.D. degree from the David Geffen School of Medicine at UCLA and internship at Harbor UCLA Medical Center. Dr. Samimi then completed his ophthalmology training at the #1 rated residency program in the United States, the University of Miami's world-renowned Bascom Palmer Eye Institute.
Dr. Samimi continued an additional two years of specialized training in oculofacial plastic surgery at Eyesthetica, one of the few prestigious American Society of Ophthalmic Plastic & Reconstructive Surgery (ASOPRS) sponsored fellowships.
Dr. Samimi currently teaches oculofacial plastic surgery at the Keck School of Medicine at USC. His role as clinical instructor includes training ophthalmology residents on the finer aspects of advanced oculofacial plastic surgery in the operating room and clinic. His teaching endeavors at USC also include a recurring lecture series, Botox and facial filler workshop and directorship of the annual Oculoplastic Suturing Course. In addition to teaching at USC, Dr Samimi is an associate preceptor for the ASOPRS sponsored fellowship in oculofacial and cosmetic surgery at Eyesthetica.
Dr. Samimi has received many honors including the Dean Mellinkoff Scholarship awarded to 5 top UCLA Medical students at graduation, the Bascom Palmer Oculoplastics Award, and 1st place research award at the Florida Society of Ophthalmology Research Symposium.
He regularly lectures at national conferences, publishes in peer reviewed medical journals and has authored several book chapters. Dr. Samimi is a Southern California native and currently lives in Venice Beach. In his free time, Dr. Samimi enjoys outdoor exercise and international travel. He is fluent in Spanish and Farsi.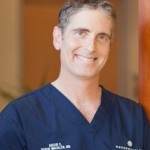 Holcomb C3-R/Intacs/Keratoconus
Brian S. Boxer Wachler, MD, director of the Boxer Wachler Vision Institute and former director of the UCLA Laser Refractive Center at the Jules Stein Eye Institute, is nationally and internationally admired for his expertise in LASIK and other vision correction procedures. Boxer Wachler is regarded as a top keratoconus specialist, having authored three books on keratoconus:Modern Management of Keratoconus, Holcomb C3-R Crosslinking for Keratoconus, and Other Disorders & How We Conquered Keratoconus.
Boxer Wachler has been featured on the Today Show, The Doctors, Dr. Drew's Life Changers, CNN, NBC Los Angeles, ABC Los Angeles, CBS Los Angeles, CBS Newspath, NBC Evening News, Extra, Good Day LA, KTLA, and Univision.  Several radio shows including National Public Radio, KNX News, and KFWB News have interviewed him.  He has been written about in Time, Newsweek, U.S. News and World Report, Sports Illustrated, the Wall Street Journal, Shape, Huffington Post, Los Angeles Magazine, Woman's World, Aesthetic Guide, Life After 50, and Senior Life.
Setting the highest standards for both himself and the Boxer Wachler Vision Institute, Boxer Wachler was awarded the industry's coveted Apex Plus Society award for excellence in performing over 1,000 laser vision procedures in a single year. Because of his expertise, he is routinely invited to lecture on the latest advances in vision correction procedures, keratoconus treatments, and patient care at conferences worldwide. Doctors from all over the world visit Boxer Wachler to learn his expert surgical and patient care techniques. The most difficult and challenging refractive surgery cases from the community are regularly referred to him.
Having had LASIK himself in 1997, Boxer Wachler knows firsthand what it is like to consider vision correction procedures. Being a patient allows him to relate to his patients before, during and after the procedure.
Boxer Wachler's experience in FDA clinical trials includes four different manufacturers of excimer lasers, the holmium laser for hyperopia, Intacs for myopia, scleral expansion bands for presbyopia, and phakic intraocular lenses for myopia and hyperopia. He is continually at the forefront of new discoveries.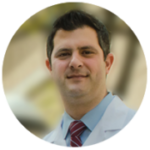 Refractive & Cataract Surgeon
Dr Khemichian is a Board Certified Ophthalmologist specializing in cornea, cataract, external disease and kerato-refractive surgery. Dr Khemichian grew up in the Pasadena/Glendale area where he now lives with his wife and son. He is excited to be back to serve his home community and build his practice.
He received his medical degree from Chicago Medical School, his residency from Kresge Eye Institute and fellowship from UT-Southwestern Medical Center during which he contributed to multiple publications. Dr. Khemichian is a Fellow of the American Academy of Ophthalmology and a Diplomate of the American Board of Ophthalmology.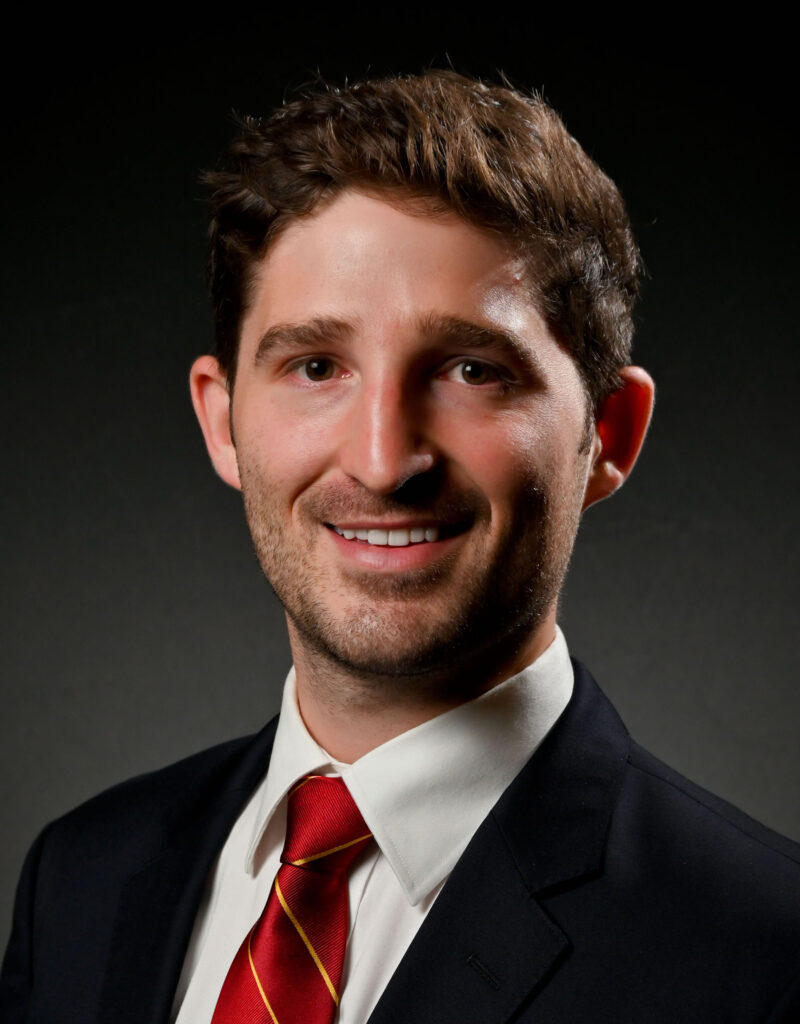 Dr. Jordan Conger, M.D.
Oculofacial & Reconstructive Surgery
Dr. Jordan R. Conger received his M.D. from the University of Virginia School of Medicine after receiving a Neuroscience degree with highest honors from Vanderbilt University. A San Diego native, he returned to Southern California for his internship at the University of California, Los Angeles – Olive View, followed by ophthalmology surgical residency at the University of California, Irvine. In his final year of residency, Dr. Conger was selected among his peers to serve as chief resident. 
Dr. Conger completed a highly coveted, two-year fellowship in Oculofacial Plastic Surgery at the University of Southern California and Eyesthetica, one of the few fellowships in the country approved by the American Society of Ophthalmic Plastic and Reconstructive Surgery (ASOPRS). He is well-versed in aesthetic and functional eyelid surgery, lacrimal surgery, and orbital surgery. Dr. Conger also gained extensive experience in cutting edge facial aesthetic procedures, such as cosmetic blepharoplasty, brow-lifting, facelifting, fat grafting, and injectables.
Dr. Conger has published research in a variety of journals, including the Journal of Ophthalmic Plastic and Reconstructive Surgery, and has presented at many national meetings. He has a particular interest in improving safety and efficacy of anesthesia techniques for office-based surgery.
In his free time, Dr. Conger enjoys spending time with family, cooking, hiking, and traveling.